Late entry could diminish Clark's chances

NZ Newswire
29/09/2016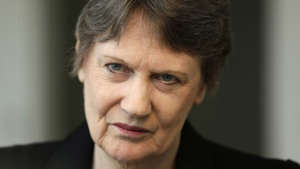 An Eastern European woman has entered the race to be the next UN secretary-general, and that's dealt a blow to Helen Clark's chances of winning.
Bulgarian Kristalina Georgieva has announced she's in the running, and her government has switched its backing to her.
She's the European Union's budget commissioner and is reported to have strong backing from German Chancellor Angela Merkel.
She also appears to be much more popular than Bulgaria's first contender, Irina Bokova, who is staying in the race without her government's support.
UN commentators say Ms Georgieva is shaping up to be the compromise candidate Miss Clark had hoped to be when the Security Council's permanent members start using their vetoes to knock over the top contenders.
She ticks the boxes of being a woman and an Eastern European.
Prime Minister John Key says there's no reason for Miss Clark to give up.
"Yep, we know it's tough, but why would you come this far and stop," he told reporters on Thursday.
Miss Clark has not done well in the straw polls conducted by Security Council members so far.
The first serious voting begins in early October.