Legendary boat designer Doug Peterson dies

NZ Newswire
28/06/2017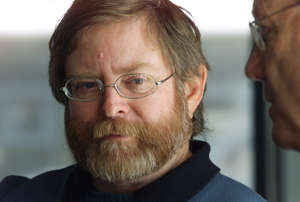 An America's Cup Hall of Fame designer who helped New Zealand win the Auld Mug in 1995 died on the day Peter Burling and his team won in Bermuda.
American Doug Peterson, a long-time San Diego Yacht Club member, died on Tuesday, aged 71, after battling cancer for some time, according to a report from the San Diego Union-Tribune.
Mr Peterson was a renowned boat designer in the 1970s and early 1980s, before reviving his career in the 1990s.
He was a key member of the design teams for America3, who won the America's Cup in 1992, Team New Zealand's winning challenge in 1995, and he aided Prada's challenges in 2000 and 2003.
Mr Peterson joined with Kiwi legend Laurie Davidson to design the Black Magic boats for the 1995 regatta, after he was not hired for Dennis Conner's Stars and Stripes team for the US defence in San Diego.
"Black Magic's advantage in speed was due in part to Peterson's decision to design her with a narrow beam and a mast positioned further aft than her conventional counterparts, establishing a new paradigm in America's Cup class yacht design," the America's Cup Hall of Fame said of him.
In a post on sailing website sailingscuttlebutt.com, he was described as "a true genius", who had "a laser-like focus" and was drawing boats as a child, never wanting to do anything else.
His induction into the America's Cup Hall of Fame is scheduled to take place at the USS Midway Museum in San Diego in October.
Mr Peterson is survived by four children.