Licence loss process legal: Supreme Court

NZ Newswire
3/05/2017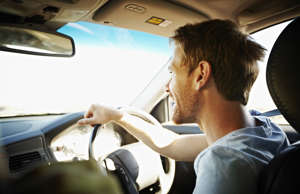 A ruling that the way thousands of drivers were notified about losing their licences when they racked up too many demerit points was illegal has been overturned by the country's highest court.
Last year the Court of Appeal upheld a ruling that police and the New Zealand Transport Agency didn't go through the proper procedure when telling drivers they would lose their right to drive.
The issue was whether NZTA was meant to notify drivers under the law when they received their 100th demerit point or whether it was legal for police officers to give drivers the bad news by filling in a form on a roadside.
The court found parliament had made the NZTA the agency responsible for licensing.
"Alone it maintains driver licensing records, including records of demerit points. The agency must 'send' notice of the accumulation of 50 points. And it must give notice of the accumulation of 100," it said.
But in bad news for those hoping to get their penalties overturned in the wake of that result, the Supreme Court has now overturned the decision.
In a ruling published on Tuesday, the Supreme Court said S90 of the the Land Transport Act, brought in in 2011, didn't put an extra requirement on the NZTA to notify drivers itself.
"We are unable to agree with the High Court and Court of Appeal that the Act 'distinguishes between composition of the notice and its communication to the driver'," it said
"The act is not concerned with composition or creation of a notice but with the giving of notice containing the information as to demerit points and penalty through its service by the agency itself, by a person approved for the purpose by the agency, or by an enforcement officer."
Dozens of drivers had lodged appeals since the original High Court decision in 2015, looking to overturn prosecutions for driving while suspended.
The NZTA in mid-2015 reviewed its policies following the District Court decision, meaning no currently suspended drivers were likely to be affected.