Life in 1920s Samoa restored to big screen

NZ Newswire
30/08/2016
A restored 90-year-old film of Samoa is about to have its premiere public screening in New Zealand.
The digitally remastered 1926 feature Moana: A Romance of the Golden Age will be shown at at Nga Taonga Sound and Vision in Wellington on Thursday night.
Moana was shot by the husband and wife team Robert and Frances Flaherty in the village of Savai'i in 1923 and 1924.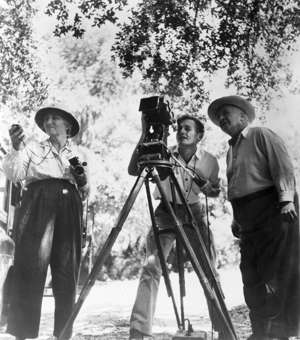 The main character is the son of a tribal chief, who is journeying towards manhood.
The movie provides a glimpse of traditional Samoan life, capturing the villagers as they fish, hunt, make clothes, feast and dance,.
In 1975, the filmmakers' daughter, Monica Flaherty, returned to Savai'i to record a soundtrack for the silent film. In 2014, Moana was restored and digitally remastered.
Victoria University Stout Research Centre director Professor Lydia Wevers says the film is a remarkable record of Samoa in the 1920s.
"It was described at the time as a 'living panorama'," Prof Wevers said.
"It will be fascinating to see what filmmakers, scholars and students make of it now."
Those opinions will get the chance to be aired at a day-long public symposium on the film at the same venue on Friday.