Lillyman pushing Warriors to finals berth

NZ Newswire
17/08/2016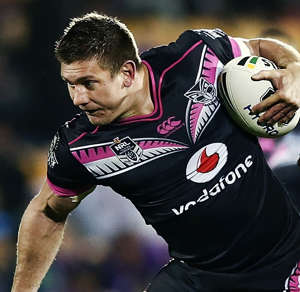 © Anthony Au-Yeung/Getty Images Jacob Lillyman Warriors prop Jacob Lillyman is using the heartbreak of previous NRL finals near misses to drive his side into the top eight.
The ninth-placed Warriors are gunning for their first finals appearance in five years after missing out by two points in 2013 and on points difference a year later.
A late season collapse also prevented them from making the eight last year.
Lillyman, who will face his former side North Queensland on Saturday, said last week's 41-22 hiding to Souths was merely a blip on the side's finals radar.
There would be no late season collapse this time around.
"The momentum we've built this year, we really feel that," Lillyman said.
"We've just got confidence in the team that we can finish well, the last few years are still in the back of our minds and we don't want that to happen."
The 32-year-old Lillyman said his side were assessing their shortfalls in the middle of the park, where Souths dominated play on the weekend.
The Warriors made almost 200 fewer metres with the ball than the Rabbitohs and six errors more.
They also finished the game with a completion rate of just 69 per cent.
Lillyman was disappointed by what he and his fellow front-rowers dished up.
"We just lost the physical battle, they got their tails up and got a bit of the ball and we couldn't wrestle momentum back," Lillyman said.
"We've addressed it through our video session - it wasn't pretty."
The Warriors will take on the Cowboys in Townsville before rounding out the regular season at home to the Tigers and Eels.
Lillyman said his former side, coming off the back of three consecutive defeats, would be fired up for the encounter.
"They've come through a bit of a rough trot and they're copping it from all angles as well," he said.
"They're back at home and they'll be looking for a big performance."