Lions tour security 'adequate': PM

NZ Newswire
29/05/2017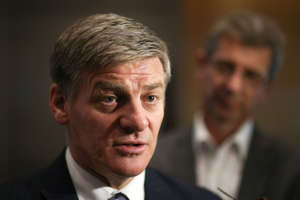 © Hagen Hopkins/Getty Images Bill English Security for the Lions tour is adequate but "endless vigilance" is needed to keep the threat risk low, Prime Minister Bill English says.
The tour runs from June 3 to July 8 and thousands of British fans will soon be arriving.
Mr English says officials reviewed the security arrangements after the Manchester bombing.
"There have been discussions about the impact of that attack on the Lions tour," he said at his post-cabinet press conference on Monday.
"The group who deal with that, who are reasonably experienced at large events, tell us that adequate precautions and security are in place."
Along with those precautions would be "endless vigilance".
"That is, looking for any indication of higher risk. So far we haven't seen that in New Zealand - we will continue to focus on border control, security activities with the agencies, to keep that threat low."