Litfin quits Phoenix, returns to Australia

NZ Newswire
15/01/2017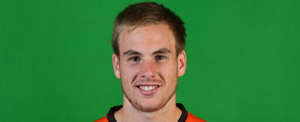 © Chris Hyde/Getty Images Ben Litfin Former Gold Coast City striker Ben Litfin is leaving Wellington Phoenix three months after he arrived and will look for a regular football gig in Australia.
The diminutive 21-year-old was signed by Ernie Merrick last October but Merrick has since left the A-League club.
Litfin has terminated his contract by mutual consent and has returned to Australia in a bid to find regular football, Wellington Phoenix said on Sunday.
"I enjoyed my time at the Phoenix but when I realised how hard it would be to force a way into the first team I approached the club for a release," Litfin said.
"I just wanted to play and the only way to do that was to go back home."
Phoenix coach Des Buckingham said it was always disappointing to see a player leave but he understood why Litfin made the request.