Little impact for economy from Key's move

NZ Newswire
5/12/2016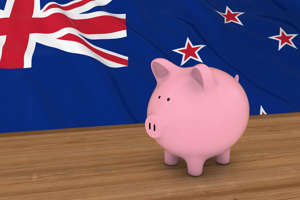 © Fredex8/iStock/Getty Images Little impact for economy from Key's move The New Zealand economy will not be derailed by Prime Minister John Key's shock decision to quit, says ASB.
Chief economist Nick Tuffley said the market reaction had been muddied by the timing of Mr Key's announcement coinciding with the resignation of Italian PM Matteo Renzi after defeat in a referendum.
But the NZ dollar, which had lost ground against the greenback in the wake of the Italian poll result, headed lower after Mr Key's move to fall around 50 points.
The stock market also declined, but Mr Tuffley said this was largely due to offshore events.
He said the implications of Mr Key's move would be "minimal" as senior leaders that guide policy decisions, including Finance Minister Bill English, remained in place.
However, he said the viability of the NZ Superannuation scheme, which Mr Key said would not change under his watch, may come in for more debate with his departure.
Mr Tuffley said the outcome of next year's election would be harder to pick after Mr Key, who had enjoyed high popularity among voters, departed.
"There is now greater uncertainty over economic policy for the next parliamentary term, mainly through greater uncertainty over which parties will form government," he said.
It was possible business confidence would dip in the short term, he said, and the pre-election slowdown of business investment decisions may be larger than normal.
PwC's Roger Kerr said the surprise of the resignation had not caused too many major ructions and the markets, which regarded New Zealad's economy as sound, would take the political shock in their stride.