Loe joins Breakers for Australian NBL

NZ Newswire
17/06/2016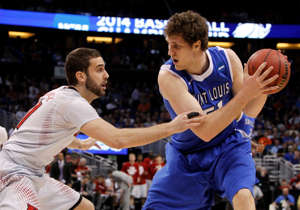 Tall Black Rob Loe is returning home to join the New Zealand Breakers for the next Australian NBL season.
Loe, who grew up on the North Shore, was a member of the club's development academy in his last year at school, before heading to the United States on a scholarship.
Coach Paul Henare says acquiring the 2.11m power forward and centre will make the Breakers harder to scout because of the variety he adds.
"Rob is a genuine shooting big, which we haven't had since Gary Wilkinson played for the club," he said.
"They allow you to do different things offensively."
Loe, 24, is the fourth ex-Westlake Boys High School student in the squad, along with Tom Abercrombie, Corey Webster and Kirk Penney.
He has spent the past two years playing in Europe, first in Greece and then in Belgium.
A Tall Black since 18, he is competing in a tournament in China with the national squad ahead of an Olympic qualifying event in Manila in July.
Breakers roster: Mika Vukona, Tom Abercrombie, Corey Webster, Kirk Penney, Alex Pledger, Finn Delany, Shea Ili, Rob Loe, plus three to be added.