Lomu's family prepare to mark anniversary

NZ Newswire
17/11/2016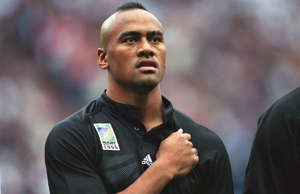 On the first anniversary of rugby legend Jonah Lomu's death, his widow Nadene has expressed "heartfelt thanks" for the support his family have received over the last year.
"While every day is a challenge without Jonah, this first anniversary is particularly poignant for us all," she said in a statement released by the New Zealand Rugby Players Association (NZRPA).
Lomu died on November 18 last year aged 40. He had battled nephrotic syndrome for much of his life and had been on dialysis for four years after his body rejected a transplanted kidney.
Thousands farewelled Lomu in a huge service at Auckland's Eden Park on December 1.
Mrs Lomu said the couple's two young sons, seven year-old Brayley and six-year-old Dhyreille were doing as well as could be expected.
"But they miss their daddy hugely, and we talk of him every day."
Mrs Lomu also offered sympathy to the thousands effected by Monday's magnitude 7.8 earthquake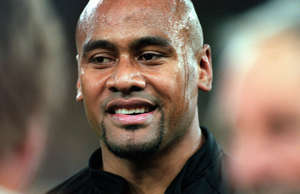 "There are many others suffering loss right now, not the least those affected by the devastating earthquakes this week," she said.
"My heart goes out to all those who are grieving in any way. It is a time for kindness and understanding."
Mrs Lomu has asked that media respect the family's privacy.
"There have been many of you who have helped us through the toughest year of our lives," she said.
"At this especially difficult time, we want to keep a low profile and not make any public appearances, which I am sure people can understand.
"We have a tight support team now and we are so lucky with the love of our family, friends and the church."
The NZRPA last year launched the Jonah Lomu Legacy Trust to provide for his sons.
The trust, which was set up independently of the family, will solely benefit Brayley and Dhyreille, providing the education and pastoral care that Lomu would have wanted for them.