Lorde co-writes new Broods track

NZ Newswire
12/06/2016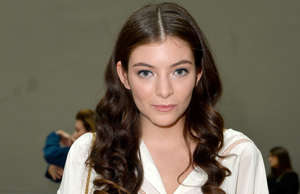 Lorde has co-written a song with up-and-coming duo Broods.
The Royals singer teamed up with Broods - siblings Georgia and Caleb Nott - for the new song Heartlines.
The track is the third single from their forthcoming second album Conscious, the follow-up to 2014's Evergreen.
Heartlines comes off the back of the announcement that the New Zealand-based duo will play an east coast tour of Australia next month.
The latest song is a little less on the industrial side in comparison with the other tracks, with Lorde's influence evident in the production and melodic vocals.
Before the song's premiere on Zane Lowe's Beats 1 Radio show on Thursday, Lorde, real name Ella Yelich-O'Connor, shared her excitement about the new tune in a Twitter post.
"cowrote 'HEARTLINES' with these lovely kids and it comes out tomorrow," she wrote.
Broods also took to social media to promote their work, posting a picture of handwritten lyrics on Twitter. Of their new album, produced by Joel Little, the brother and sister say fans can expect a more mature sound.
"Our music is naturally very harmony heavy because we used to listen to the f**king Eagles and Abba and Manhattan Transfer and those kind of people that were just like - America," Georgia told W magazine recently. "I don't think America ever stops singing in harmony."
The siblings added that they took time to write new music because they didn't want to risk merely putting together a string of singles rather than a cohesive album.
"We actually had some good songs, but they sounded more like the last record," Caleb shared.
Conscious is set to be released on June 24.