Lotto profits to help quake regions

NZ Newswire
30/11/2016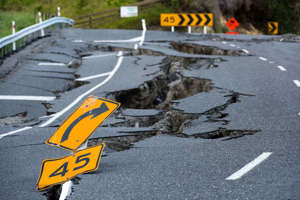 A special earthquake Lotto draw will be held next month to raise funds for the Kaikoura earthquake relief effort.
Profits from the December 10 draw will be donated to the effort after the success of a similar draw in the wake of the Canterbury earthquake, Internal Affairs Minister Peter Dunne said on Tuesday.
"The generosity of New Zealanders in 2011 was heartening and provided much needed support to the Canterbury community," he said.
"Sadly now it's our Kaikoura (and) Hurunui communities that have been the worst affected following the latest earthquakes. All profits from this special draw will go a long way to help Kaikoura/Hurunui rebuild so I encourage all New Zealanders to support this event."
The Canterbury special Lotto raised $8 million for the relief effort.
The special draw includes Lotto, Powerball and Strike.