Lower Hutt tobacco factory staff arrested

NZ Newswire
2/08/2016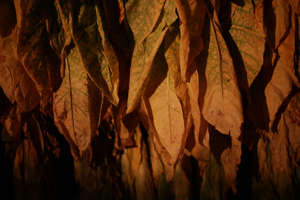 © Luke Sharrett/Bloomberg Tobacco plants. Ten employees of a Lower Hutt tobacco factory have been charged with large-scale theft of the product, which police say was then sold on the black market.
Police raided houses in the Hutt Valley and Porirua on Tuesday, seizing "significant" amounts of tobacco, more than $60,000 in cash and a new vehicle.
The 10 employees of Imperial Tobacco, who included two security guards, and an employee's family member were charged with theft.
"Police believe the tobacco was allegedly stolen for the purpose of on-supply to the public at cut price rates, often via social media," they said in a statement.
The tobacco was valued at several hundred-thousand dollars.
Police had been working with Imperial Tobacco management in the weeks before the arrests, says Detective Senior Sergeant Tim Leitch.
The nine men and two woman arrested have been bailed to appear in Hutt Valley District Court next week.