Magic eye fourth trans-Tasman win

NZ Newswire
3/06/2016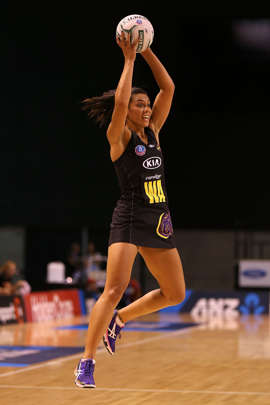 It's only been two weeks since the Magic broke a six-match winless run in downing the Northern Mystics, but midcourter Grace Rasmussen is confident they can repeat the dose in Auckland this weekend.
The Magic have jumped from stone-cold last to second in the trans-Tasman netball league's New Zealand conference with wins over the Tactix, Mystics and Central Pulse.
The wins have coincided with the return of two key players - Rasmussen has shaken off a stubborn calf tear, while skipper Leana de Bruin's niggling foot injury has also cleared.
"Being able to get three straight wins in the last three games has been absolute bliss for us after the start we had," Rasmussen told NZ Newswire.
While the wins have been welcome, she says the fact that there's still plenty of room for improvement is even more encouraging.
She believes the Magic's four-goal victory over the Mystics two weeks ago wasn't nearly as slick as it could have been, with unforced errors and unconverted turnovers narrowing the margin.
"We got quite a bit of defensive ball, but our turnovers were slightly high and they were often things that we kind of created for ourselves.
"We have to make sure that we're scoring off that turnover ball."
The Magic have struggled without their two Silver Ferns, their links on transition from defence to attack particularly lacking in cohesion.
De Bruin's re-introduction at the back has been vital, her experience providing invaluable direction for in-form young defenders Jamie-Lee Price and Kristiana Manu'a.
Rasmussen's drive to the circle edge and ability to find her shooters has seen star English international Jo Harten's confidence return with a vengeance, and that's been reflected in three hard-earned wins.
"Even when we were losing, the girls have built with each game, and we've been able to improve," Rasmussen said.
"I'm hugely impressed with how far they've come."
With the Pulse on a bye, the only other New Zealand game this weekend pits the unbeaten Southern Steel against Mainland Tactix in Christchurch on Sunday.