Major UN role for NZer Jan Beagle

NZ Newswire
2/06/2017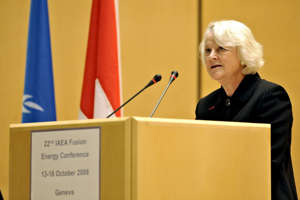 New Zealander Jan Beagle has been appointed to one of the United Nations' most senior roles.
Secretary-General Antonio Guterres appointed the former diplomat, who has been with the UN for 35 years, as Under-Secretary-General for Management for the next four years.
Foreign Minister Gerry Brownlee described the position, one of few senior positions in the Secretariat, as a "significant role".
"As the Secretary-General noted in making the appointment, Ms Beagle has had a distinguished career in the United Nations, serving in a number of high-level roles in New York and Geneva, most recently as the Deputy Executive Director of UN AIDS," he said.
"This appointment is a tribute to Ms Beagle's abilities and her excellent performance in the United Nations ... we look forward to working with her."
She succeeds Japan's Yukio Takasu in the role.