Make cannabis legal for terminally ill: MP

NZ Newswire
11/05/2017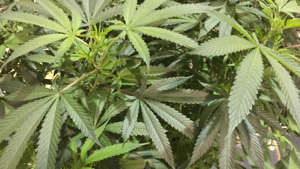 © AP Photo/Gillian Flaccus Green MP Julie Anne Genter has put forward a member's bill that would make medicinal cannabis use legal for people with terminal illnesses. Medicinal cannabis would be legalised for Kiwis with a terminal illness or other debilitating condition under legislation being proposed by Green Party MP Julie Anne Genter.
She's hoping for cross-party support for her member's bill which would require registered medical practitioners oversee use of cannabis products to alleviate suffering and treat chronic pain.
Ms Genter says there's been a sea change in public attitudes toward the drug.
Unless lawful medicinal cannabis is made reasonable accessible, current strong demand will continue to be met by an unregulated black market, she said.
While the government has moved to make cannabis-containing pharmaceuticals available, Ms Genter said it was still out of reach for most people.
Sativex, a mouth spray used to help people with multiple sclerosis, costs $1200 a month.
Ms Genter said her bill was based on best evidence of how to improve mental and physical wellbeing and minimising harm for cannabis users.