Malaysian official escorted from NZ

NZ Newswire
4/11/2016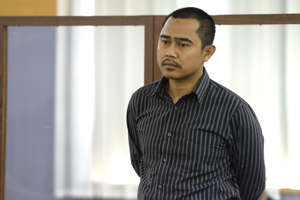 The Malaysian military official convicted of indecently assaulting a woman in Wellington has left New Zealand after serving his sentence.
Muhammad Rizalman bin Ismail was sentenced to nine months' home detention in February after pleading guilty to one charge in relation to a sexually motivated attack on Tania Billingsley in her Wellington flat in May 2014.
On Friday police said he had been "removed from New Zealand" after serving his sentence.
He was escorted from Wellington to Kuala Lumpur by two New Zealand police officers on Thursday night.
The New Zealand Ministry of Foreign Affairs and Trade was criticised for allowing Rizalman to leave the country.
He returned to New Zealand in October 2015 after Malaysia received a formal extradition request from the New Zealand government and pleaded guilty when he appeared in court the next month
He had defecated outside of Billingsley's house and entered the building without his pants or underwear.