Mallard won't stand again in Hutt South

NZ Newswire
24/07/2016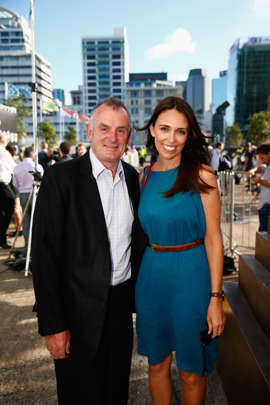 © Phil Walter/Getty Images Trevor Mallard and Jacinda Ardern.

As veteran Labour MP Trevor Mallard eyes up the Speaker's chair in parliament, he's announced he won't be standing again in the Hutt South electorate.
Mr Mallard says he's told Labour leader Andrew Little and party officials that he'll only be seeking a list seat at next year's general election.
"Recent polling in Hutt South, the agreement with the Greens and the fact that we have arguably the best local campaign team in the country have satisfied me that a good Labour candidate will win Hutt South by a margin significantly more than my current majority," he wrote on Facebook on Monday morning.
Mr Mallard is currently an assistant speaker, a role which he says has been a bit of a change for him.
"I've had to move away from being a bit of an attack dog to being seen to be non-partisan," he said.
"What has become clear is that it is hard to be an effective electorate MP and chair the House in an unbiased manner."
Mr Mallard has held Hutt South since 1996. He was first elected to parliament in 1984.