Man arrested in Milton knife incident

NZ Newswire
3/05/2017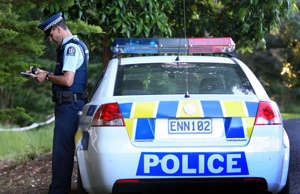 © Getty Police An incident that led to children at two schools and a kindergarten being kept inside in the Otago town of Milton has ended peacefully and without injury, police say.
Officers were alerted around 12.30pm on Wednesday after a man took possession of knives at an address and his family expressed concern for his well-being.
The man was later seen walking along Union Street with a knife in each hand.
Police say he was taken into custody without incident around 1.30pm and is scheduled to appear in court on Thursday in relation to what happened.