Man begged to be left out of kidnap plan

NZ Newswire
10/05/2017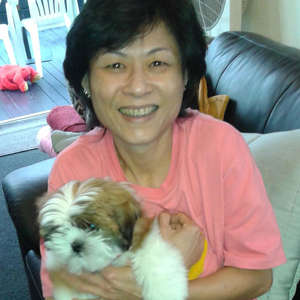 A Cambodian man forced to hand over his car so a kidnapped Thai woman could be transported in its boot has told an Auckland court he begged to be left out of the plan.
The woman, Jindarat Prutsiriporn, 50, later broke free from the car's boot in the Auckland suburb of Papatoetoe in March last year and fell onto the road where she hit her head and died.
Eleven people were arrested following her death and six appeared in the High Court at Auckland on Wednesday facing a series of manslaughter and kidnapping charges.
They deny the charges.
Five others have pleaded guilty to their part in the attack.
Witness Sovanarith Ing told how he used his car to drive fellow Cambodian immigrant Sodarith Sao and acquaintance Seng Liev on errands as a favour.
It was after they unexpectedly asked him to go to a Mangere home that he found out a Thai woman was being held captive in the house's garage.
Liev, in the presence of a number of men, suddenly confronted Mr Ing, telling him they needed his car to move the woman and that he had no choice in the matter.
Scared, Mr Ing said he begged the men not to drag either him or his family into the alleged crime.
"Please don't do that to me, I am a family man so I can't do that," he said he told the men at the time.
Earlier in the trial, Crown prosecutor Gareth Kayes said the woman, Ms Prutsiriporn, had been kidnapped at gunpoint from her home on February 29 before being transported to a number of properties over the next 22 hours.
This included the Mangere address from which Ms Prutsiriporn was subsequently moved to Mr Ing's house.
It was from here that Sao eventually drove away with Ms Prutsiriporn locked in the boot, Mr Kayes said.
Ms Prutsiriporn then used a knife sharpener to force open the boot lid before she spilled onto the road when the car accelerated from a set of traffic lights.
Liev faces a charge of kidnapping and manslaughter.
Mr Ing is set to continue giving evidence on Wednesday afternoon.