Man charged over Arthur's Pass bus crash

NZ Newswire
29/05/2016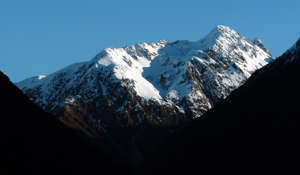 An engineer who allegedly carried out mechanical work on a tourist bus involved in a horror crash at Arthur's Pass on New Year's Eve is set to face court next month.
Thirteen people were hospitalised after a bus carrying 31 Chinese tourists and a car carrying a Swiss family of three collided along State Highway 73 last year.
It's alleged the brakes failed on the bus which came close to falling off a cliff after hitting the car.
James Henry Coakley was due to appear in Christchurch District Court on Monday charged over the incident, however the case was adjourned until June 20.
The 68-year-old man from Ohoka is charged with injuring others "under circumstance that if death had been caused he would have been guilty of manslaughter" which carries a maximum jail sentence of three years.
It's alleged he carried out mechanical work on the bus on or before the day of the crash.
Of the 36 people involved, one member of the Swiss family ended up in critical condition, and several required surgery, including a partial amputation, for fractures and internal injuries.
The bus was only kept from falling off a cliff into the ravine below by a roadside barrier it hit. Officers said it was "miraculous" the bus was stopped and no one died.