Man critically injured in crash near Taupo

NZ Newswire
27/05/2016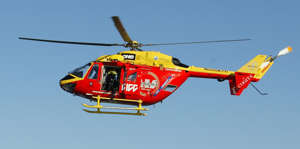 © Sandra Teddy/Getty Images Man critically injured in crash near Taupo State Highway 1 north of Taupo was closed on Friday evening due to a car accident that left a man critically injured.
NZTA Waikato/BOP tweeted the highway was closed between Thorpe Road and Maroa Road and to use an alternative route.
Waikato Westpac Rescue Helicopter said a man was critically injured and flown to Waikato Hospital.
Another person was taken by ambulance to Tokoroa Hospital with multiple injuries.
Bad weather prevented the rescue helicopter flying to the scene, which is near Kinleith Forest, and the injured man was flown from Tokoroa.