Man dies in crash in Hawera

NZ Newswire
24/09/2016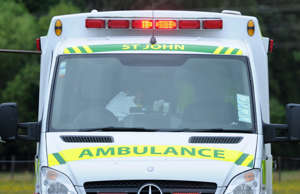 © SNPA A man has died when the car he was driving hit a tree in Hawera.
The accident happened on Ketemarae Road at about 4.15pm on Saturday, police say.
The man was the sole occupant of the vehicle.
The road, off State Highway 45 in south Taranaki, is closed but diversions are in place.
Memebers of the serious crash unit are at the scene.