Man hospitalised after Nelson truck crash

NZ Newswire
5/02/2017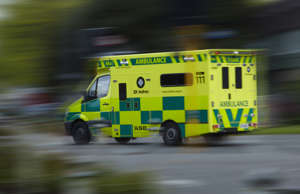 © File photo A man has been flown to Nelson hospital after colliding with a truck on Monday morning. One person has been flown to hospital after a car accident on State Highway 6 on Monday morning.
The man collided with the back of a truck, when the truck driver slowed due to sun strike between Nelson and Rai Valley.
A fire crew rescued him from his car before he was taken to Nelson hospital.