Man in fatal Southland crash named

NZ Newswire
17/04/2017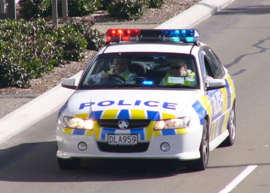 A man who died after a tanker and a four-wheel-drive vehicle collided in Southland came from the province, police say.
He was Conor Drake, 21, of Otautau, who was the driver of the SUV.
The incident happened on the Riverton-Wallacetown Highway at Oporo, north of Invercargill, on Sunday morning.
Police say the serious crash unit is investigating and the cause of the crash has not been established.
The fatality is the first confirmed for the Easter holiday period, which ends at 6am on Tuesday.
Another man was found dead on a roadside in Ruatoria early on Sunday, but police are investigating whether he was hit by a vehicle.
Four people died on New Zealand's roads over the same long weekend last year.