Man leaves hospital after hit-and-run

NZ Newswire
26/11/2016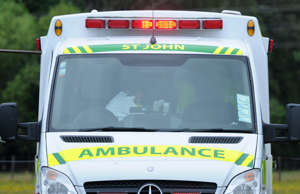 Police have concerns for a man who discharged himself from hospital after being run down by a car in Otorohanga.
The 23-year-old male pedestrian was seriously injured and the driver left the scene in Rangitahi Street on Saturday afternoon.
The incident happened shortly after a fight between seven or eight men.
The injured man was taken to Waikato Hospital by ambulance but discharged himself before he was seen.
Police say he may have serious injuries that need treatment.
"We encourage him to seek medical assistance," says Detective Sergeant Bill Crowe.
Police are asking for sightings of a black Toyota people mover with registration number JYN924.