Man shot two unarmed strangers: Crown

NZ Newswire
22/02/2017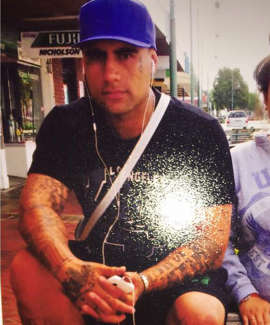 A man accused of murder jumped out of his car with a sawn-off shotgun in south Auckland and shot two unarmed men who didn't even know who he was, the Crown prosecutor has told an Auckland court.
Isaac Broughton is charged with murdering Shon Tyson Wanahi, 26, who was fatally shot outside Papakura Railway Station in the early hours of March 12, 2016.
He is also charged with wounding a 27-year-old man with intent to cause grievous bodily harm.
He has pleaded not guilty and denies the charges.
On Thursday, the Crown prosecutor Evan McCaughan opened Broughton's trial at the High Court of Auckland by telling the jury the two victims were among four friends walking in Papakura when Broughton spotted them.
Broughton, who was travelling with two other men in his car, wheeled directly in front of the group of four and jumped out brandishing a loaded double barrelled shot gun.
He then said something like, "what's up motherf***s?' Mr McCaughan said.
Confronted by Broughton, the four men were unarmed and had no idea how serious he was.
''[They had] no idea who he was, no idea why he was threatening them," Mr McCaughan said.
He said the men called Broughton's bluff and said if he wanted to fight, he should "put the gun down and fight like a man".
Eventually, the group of four men took steps forward and Broughton stepped back into his car.
However, his driver's window was wound down and one of the men began to punch Broughton through it.
Broughton fired a shot from his shotgun that seriously injured the man's bicep, Mr McCaughan said.
He then fired a second shot seconds later that hit Mr Wanahi in the back, shredding his lungs and spleen and causing blood loss that could not be stemmed, the prosecutor said.
Mr Wanahi died in Middlemore Hospital an hour later.
After the shots, the men dispersed and police arrested Broughton during a traffic stop later in the night.
Speaking to the jury, Mr McCaughan asked them to consider whether Broughton had used reasonable force.
He said the threat would have needed to be grave to justify using a weapon as lethal as a shotgun.
He pointed to Broughton's statements during a police interview in which he acknowledged "death" was the most likely outcome of firing a shotgun at such close range.
The trial continues.