Man's train death was inevitable: Coroner

NZ Newswire
25/08/2016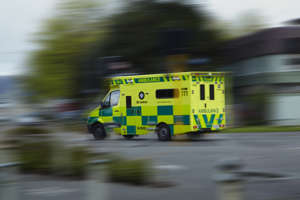 A Palmerston North man killed by a train on Christmas Eve last year either tripped and fell, knocking himself unconscious on the track, or "simply fell asleep" a coroner has found.
Either way the death of 25-year-old mechanic Brent Lowe was "inevitable" according to Coroner Tim Scott.
Mr Lowe had been celebrating the end of the work year with his boss and colleagues in Bunnythorpe in the hours before he died.
Some friends described him as drunk, while others said he was not, but tests showed his blood alcohol level was four times the legal limit which Mr Scott said spoke for itself.
He turned down offers for a ride home instead preferring to walk along the railway, something his father Allan told police he liked to do.
Mr Scott said there was no evidence of suicide and there were only two likely scenarios for how Mr Lowe ended up on the track.
"I therefore conclude that Brent either stumbled, tripped and fell and possibly rendered himself unconscious or he simply went to sleep on the railway track and in such a position as was struck by the train," he found.
Mr Lowe's body was discovered by a train driver just after 6am on December 24.
It's believed he had been struck and killed two to three hours earlier by a train driven by KiwiRail driver Graeme Archer.
Mr Archer, a driver with 30 years experience, told police had had seen an object on the tracks as he approached the Cleverley Line, believing it to be a rubbish bag.
"He said at the time he saw the object the train was slowing to about 40km per hour but in his opinion he would not have been able to stop the train in time even if he had recognised the object as being a person," Mr Scott found.
"To that extent sadly Brent's death ... was inevitable."