Many NZ children 'unaware of their rights'

NZ Newswire
12/10/2016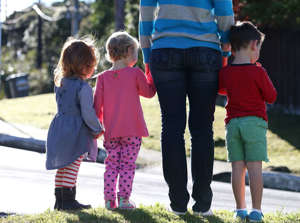 More than a third of New Zealand children don't know about their rights, according to a report to be launched at Parliament.
The report - Our Voices, Our Rights - comes after Unicef NZ and Save the Children NZ consulted 1200 children nationwide.
Unicef NZ child rights advocate Dr Prudence Stone says some of the findings are alarming.
She says 38 per cent of the participants didn't know what their rights were.
"Only four children knew it was actually their right to learn about their rights, and that government was responsible for upholding this right," she said.
Dr Stone said a large majority of those who took part in the report expressed concern over issues such as inequity within education, inadequate shelter, food insecurity and violence.
She said they identified possible solutions, such as free healthcare for teens, teaching parents caregiving skills, and giving children safe places to go to and someone to talk to.
The report will be launched on Thursday and there will be a panel discussion involving Labour MP Jacinda Ardern, National MP Alfred Ngaro, Greens co-leader Metiria Turei, Maori Party co-leader Marama Fox and Judge Carolyn Henwood.
Youth representatives will act as moderators and ask questions of the panellists.
Dr Stone said the event was a positive step towards ensuring that children's voices were heard at all levels of society.
"Children are our future leaders and they deserve a platform to share their actions for the future."