Maori Party attacked for backing RMA bill

NZ Newswire
9/11/2016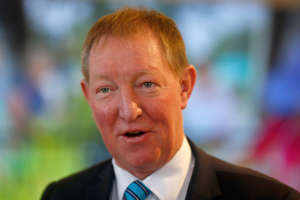 The Maori Party is under fire from Labour, the Greens and NZ First for striking a deal with the government that will see controversial changes to the Resource Management Act passed by parliament.
Environment Minister Nick Smith first proposed the changes in 2013 but couldn't get his bill further than its first reading because he didn't have the numbers.
Now, with the Maori Party's two votes, he has a slender majority to get it through its remaining stages.
Dr Smith persuaded co-leaders Te Ururoa Flavell and Marama Fox to back the bill by agreeing to greater iwi participation and consultation on the management of natural resources.
The bill will streamline urban planning processes and is an important part of the government's strategy to increase the supply and affordability of houses.
NZ First leader Winston Peters says it's a sell out by the Maori Party and a disaster for New Zealand.
"The government will be allowing the involvement of separate, unelected decision-makers based on race," he said.
"National has chosen iwi over Kiwi."
Labour environment spokesman David Parker says the Maori Party is doing the government's bidding.
"The Maori Party is agreeing to changes that will undermine the environment and confer outrageous regulation-making powers on the minister," he said.
Green Party co-leader Metiria Turei says the Maori Party has made "a disgraceful decision" and she can't see how it will gain from the deal.
"What they have negotiated is increased powers for the minister. It has been described as a constitutional outrage because the minister would have so many powers, and so many New Zealanders will be locked out of RMA decision making," she said.