Mapp concedes civilian death in raid

NZ Newswire
22/03/2017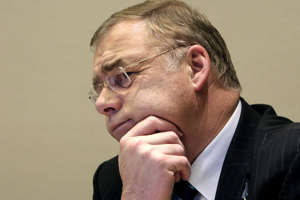 Former Defence Minister Wayne Mapp says he was told in 2014 that a three-year-old child was killed during the raid in Afghanistan involving SAS soldiers.
Dr Mapp held the portfolio when the SAS and troops from other nations attacked two villages in 2010, targeting insurgents.
The book Hit and Run, released on Tuesday, alleges six civilians were killed and 15 wounded, while none of the insurgents were harmed.
The book claims Dr Mapp told a friend the operation was New Zealand's "biggest and most disastrous operation - a fiasco".
Newshub asked Dr Mapp about that quote, and he replied: "At the time the raid took place the soldiers thought they were engaging with insurgents, that's how people were acting, that's what the report was at the time.
"We didn't achieve the objective we sought... one of the disasters of war is these terrible things can happen."
Dr Mapp said he was told in 2014 that a three-year-old was killed during the operation.
"I'm sure everyone is remorseful about that - at the time of the attack they thought they were being attacked by insurgents."