Market volatility could affect NZ: English

NZ Newswire
28/06/2016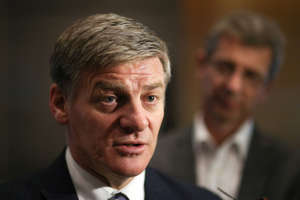 Financial market volatility following Britain's decision to leave the European Union could have an impact on New Zealand, parliament has been told.
Finance Minister Bill English said market movements had so far been orderly.
"There is uncertainty in financial markets ... volatility is expected to continue in the short term at least and may have some impact on New Zealand," he said.
"We have, for instance, already seen the New Zealand dollar rise against the pound and fall against the US dollar."
Mr English said New Zealand businesses were accustomed to global uncertainty, which was "pretty much the norm" these days.
"Businesses, particularly exporters, were forced to become competitive when the exchange rate was 88 cents US, and they are now reaping rewards despite global uncertainty," he said.
"We see New Zealand companies with the confidence to continue to grow and invest, knowing they have the capacity to respond and adapt to the international economy as it changes."