Mass deaths in NZ declining

NZ Newswire
28/02/2017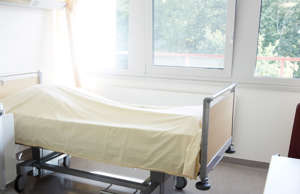 The number of mass fatality events in New Zealand has markedly declined over the past 115 years, according to researchers.
That contrasts with Australia, where bushfires and floods mean the number of such events is increasing.
The Otago University scientists have looked at 56 mass fatalities, where there were 10 or more deaths, between 1900 and 2015, where 1896 people were killed.
Between 1900 and 1919 there were 21 mass fatalities, but that dropped to three between 2000 and 2015.
They also looked at population at the time of the events to conclude the rate, per millions of people, has declined.
"This could reflect a large number of factors, such as improvements in transport vehicle design, weather forecasting, marine and navigation systems, and safety systems in general."
A marked decline in ship and rail travel in the past 50 years may also have contributed, as well as laws preventing ownership of semi-automatic weapons after the Aramoana massacre.
The authors note the decline contrasts with that for Australia, but warn we shouldn't be complacent.
"If future climate change continues to be rapid then these type of events (along with heat waves) could become relevant to New Zealand as well.
"But preventive measures could act to counter such patterns, e.g. heat wave deaths are partially preventable with building design and features of urban design."
The authors do acknowledge that when looking at the wider picture, planning for preventing mass fatalities should take a lower priority than addressing problems of obesity and tobacco.
SOME OF NEW ZEALAND'S MASS FATALITIES:
1902 Loch Long shipwreck, 24 dead
1902 Elingamite shipwreck, 45 dead
1909 Penguin shipwreck, 72 dead
1914 Huntly coal mine explosion, 43 dead
1931 Hawke's Bay earthquake, 258 dead
1942 Seacliffe Mental Hospital fire, 37 dead
1947 Ballantyne's fire, Christchurch, 41 dead
1953 Tangiwai rail accident, 151 dead
1968 Wahine shipwreck, 51 dead
1979 Mt Erebus air crash, 257 dead
1990 Aramoana massacre, 13 dead
2010 Pike River coal mine explosions, 29 dead
2011 Christchurch earthquake, 185 dead