Matt Lauer $13m property's buyer: report

NZ Newswire
2/03/2017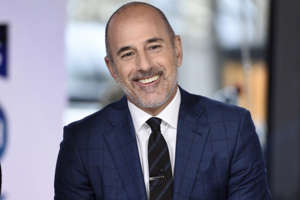 American news anchor Matt Lauer was the mystery buyer of thousands of hectares of property near Wanaka, according to media reports.
Last month, it was revealed an American had been granted consent to buy the nearly 6500-hectare Hunter Valley Station by the Overseas Investment Office, but officials would not reveal their identity.
But 1News on Thursday reported it had confirmed TV journalist Lauer was the buyer of the high country cattle station.
Lauer, 59, is reportedly one of the highest-paid news readers in the world and has hosted NBC's Today programme since 1997.
According to the New York Post, he re-signed a two-year contract with the station for $20 million a year in November.
The Hunter Valley Station, which stretches more than 30km along Lake Hawea, has been the source of some disputes in recent years over access to the local conservation park.
Its estimated value is more than $13 million.