Mayor sorry for Havelock North 'misery'

NZ Newswire
30/08/2016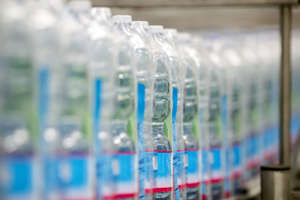 Hastings Mayor Lawrence Yule has again apologised to Havelock North residents over the "misery" caused by the water contamination crisis.

However, he says the source of the outbreak of a gastric illness that has hit 5100 of the town's 14,000 residents is still unknown.
"Simply put, this has been the largest water-borne disease outbreak in New Zealand's history," he told hundreds who turned out of a public meeting at the Riverbend Bible Church on Tuesday night.
"The Hastings District Council is charged with supplying residents with safe drinking water and we have failed to do this.
"On behalf of the councillors and the staff we apologise for this and deeply regret the inconvenience, the misery and financial implications of this contamination."
Earlier this month the town's water supply bores were contaminated with campylobacter and E.Coli but initial tests failed to show it.
"As we stand here tonight we do not currently know the source of this contamination," Mr Lawrence said, adding it was possible the bores may have failed to remain sealed or the aquifer itself could be contaminated.
Many at the meeting raised concerns about the health of the region's water and the lack of information.
Carol Winters of Age Concern in Havelock North said many elderly residents weren't aware of the issue as they weren't computer literate and had no access to social media.
Another woman suggested signs could've been put out on the street, while another man said there should've been a letter drop.
Those on the panel at the meeting conceded they could've done things better.
Some business owners, ratepayers and those who had been off work sick said they wanted more compensation to help with the impact of the contamination.
Hawke's Bay District Health Board chief executive Dr Kevin Snee assured those at the meeting that from a health perspective it appeared "we're through the worst of it now".
A boil water notice remains in place, however that was expected to be lifted later this week.
A second public meeting will be held on Wednesday night.