McCausland-Durie new Pulse coach

NZ Newswire
11/07/2016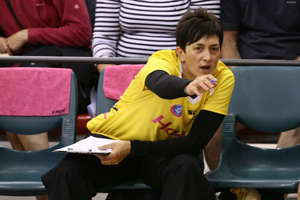 Silver Ferns assistant coach Yvette McCausland-Durie will replace Tanya Dearns as Central Pulse coach in next year's revamped domestic netball competition.
Dearns took over from Robyn Broughton just over a year ago, but the Pulse have struggled under her guidance in this year's trans-Tasman league, finishing bottom of the New Zealand conference after winning just two games and drawing one.
The current 10-team trans-Tasman league will be scrapped at the end of this season, with New Zealand and Australia setting up separate domestic competitions.
McCausland-Durie recently coached a young Netball Central team to the runners-up spot in this year's second-tier Beko League, a development competition that sits immediately below the ANZ Championship.
Pulse chief executive Carolyn Young said McCausland-Durie's appointment had been made with an eye on a new era.
"It is the perfect opportunity to reset our sights and introduce a new era for the team with a fresh approach," Young said.
McCausland-Durie has over 10 years' high performance coaching experience, and guided the New Zealand under-21 team to silver at the Netball World Youth Cup in 2009.
She also coached the Pulse in the ANZ Championship between 2009-11, when they finished 10th, ninth and eighth.
"This is an honour and I'm delighted to be back with the Pulse," McCausland-Durie said.
"This is where it all began for me at a high performance level and I know I've come a long way since then."
Netball Central is also looking to strengthen its overall coaching programme, and will appoint a director of performance with the next fortnight to oversee both teams.