McIlroy shifts sights to road cycling

NZ Newswire
27/11/2016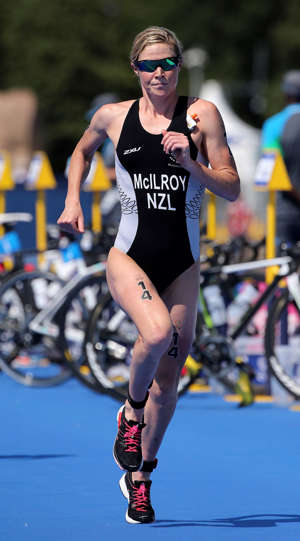 © Francois Nel/Getty Images One-time Olympic triathlete and track runner Kate McIlroy has signed on with road cycling team SWR for the Australian national road series season. Former world mountain running champion, ex-triathlete and one-time steeplechaser Kate McIlroy has set her sights on mastering a new discipline after signing with Australian women's road cycling team SWR.
McIlroy, 35, will saddle up for Specialised Women's Racing in the Australian national road series this summer after featuring for the team as a guest rider earlier in the year.
She is the first international rider to sign with SWR, and says she's looking forward to testing herself on the Australian circuit.
"I love the challenge and tactics involved with cycle racing and the high- quality competition of the NRS is the perfect platform to lift my ability as a cyclist," McIlroy said.
She comes originally from a running background, and finished fifth in the 3000m steeplechase at the 2006 Melbourne Commonwealth Games, the year after she won the women's world mountain running championships in Wellington.
McIlroy shifted her focus to triathlon in 2009, going on to finish 10th at the 2012 London Olympics.
Her hopes of a late inclusion in the triathlon team for the 2016 Rio Olympics were wrecked after she tore her hamstring off the bone in a mountain bike crash, and she has since opted to concentrate on cycling.
McIlroy contested the Lake Taupo Cycle Challenge at the weekend, winning the women's 160km event in three hours 59 minutes 48 seconds.