Measles alert in Auckland

NZ Newswire
17/08/2016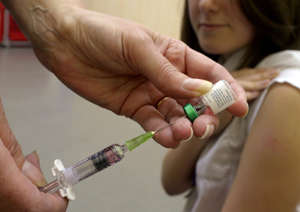 Health officials in Auckland have issued a measles alert for various locations in the central and inner city.
The alert comes after the Auckland Regional Public Health Service retraced the steps of a person who has contracted the illness.
Medical officer of health Dr Michael Hale says people who have visited four locations at specific times over the past 10 days are likely to be exposed to measles and, if they are not immune, could get the disease.
People who are infected are likely to experience symptoms from seven days after exposure to measles, starting with a fever, and one or more of a runny nose, a cough and sore eyes.
After a few days, a red blotchy rash begins on the face and spreads to the rest of the body.
Dr Hale says people who are feeling unwell should contact their doctor and they should telephone first to avoid the possibility of infecting others in the waiting room.
The locations in the alert are:
* K Road City Travellers Hostel, Karangahape Rd, between August 8 and 13;
* Auckland City Doctors waiting room, Queen St, 10am-1pm on August 9;
* Zarbo deli and cafe, Newmarket, 2.30pm-5pm on August 10 and 9am-2pm on August 11;
* Auckland City Hospital adult emergency waiting room, 7am-1pm on August 13.