Measles cases prompt warning

NZ Newswire
6/07/2016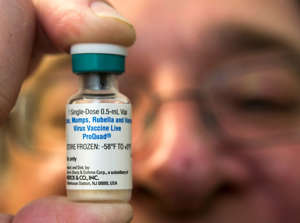 A spate of measles cases across the country has prompted a warning from the Ministry of Health ahead of school holidays.
There have been more than 85 cases of the highly-contagious virus reported since April, the majority children between 10 and 20 years old and in the Waikato and central regions, the ministry says.
Its acting chief medical officer, Andrew Simpson, said school holidays were a particularly dangerous time for the virus to spread and families needed to make sure their kids were immunised.
"People travelling during the holidays, and children attending events or school camps, run the risk of contracting measles and then bringing it home with them," he said.
He said anyone exposed to measles would need to be kept at home for two weeks to make sure it didn't spread.
New Zealanders born from 1969 are eligible for free vaccinations and two doses of the measles, mumps and rubella vaccine are needed to be fully immunised, the Ministry of Health says.
About one in 10 people who get the virus have to have hospital treatment due to complications.