MediaWorks looking to merge: report

NZ Newswire
15/06/2016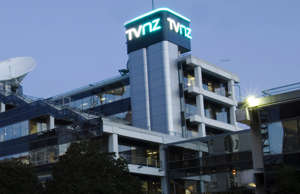 © Brendon O'Hagan/Bloomberg The TVNZ Building in Auckland. Speculation is mounting that MediaWorks is looking for possible partners to merge with, and may have approached state broadcaster TVNZ.
A report in The Australian on Sunday says MediaWorks chief financial officer David Chalmers was looking to meet with several leading Australian media companies to discuss consolidation.
According to the newspaper, MediaWorks had held merger talks with TVNZ.
However a MediaWorks spokeswoman said the company would appoint an advisor to ensure it could "capitalise on any opportunities arising from consolidation of the New Zealand media market".
"The company has not commenced a sale process and has not instructed advisors to `pitch' the business to Australian or New Zealand media companies," she said.