MEGA to give user details to Kazakhstan

NZ Newswire
12/05/2016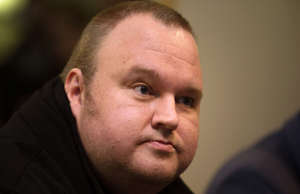 © Getty Images Kim Dotcom file photo MEGA Limited has been ordered to hand over the private details of clients who used the cloud service to upload confidential documents allegedly stolen from the Kazakhstan government.
The government computer systems and email accounts were allegedly hacked in August 2014 with a substantial number of the confidential government documents uploaded to MEGA.
The documents included privileged communications between the Kazakhstan government and its American legal advisors.
While the Central Asian country has filed civil action in the United States District Court against the hackers, they are unaware of who they are, prompting the case against MEGA.
The government believes whoever uploaded the files either hacked them directly or is closely linked.
It became aware of the hacking when confidential documents appeared on the Facebook pages and websites of political opponents.
MEGA, founded by Kim Dotcom and hosted on New Zealand servers, fought the order for the IP addresses, email addresses, contact information, account information and payment information of the clients.
However, Justice Simon Moore disagreed with its arguments that the request was tantamount to discovery orders and were designed to perpetuate an investigation by the Kazakh authorities.
Justice Moore issued a subpoena for the private details of the users within 10 business days of the ruling on Thursday.