Methven supply founder sells stake for $5m

NZ Newswire
12/07/2016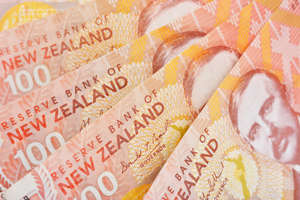 The founder and director of NZX-listed Methven's Chinese manufacturing division has sold his entire stake in the company for $5 million.
Auckland-based tap and shower ware company Methven bought Hui Zhang's Invention Sanitary for up to $10m in cash and scrip in a sale that completed at the start of July 2014.
The Chinese company was set up to exclusively supply Methven in 2002 by Mr Zhang and Methven exercised its right to buy the business because Mr Zhang wanted to retire. It was renamed Heshan Methven and as part of the payment Mr Zhang was awarded 4.3 million new shares that were locked up for two years from July 2014.
Mr Zhang remained a director of Heshan Methven and was to retain responsibility for the division for two years, upon which he was due to retire, the company said at the time.
In a disclosure to the markets, Mr Zhang's shareholding has fallen from 5.85 per cent of the company to none.
Reuters data show 4.3 million shares were sold in one trade at $1.17 on July 6, a discount to the $1.34 price they were trading at.
Methven's shares were unchanged at $1.28. A recent share price rally has seen Methven's shares trade at their highest price since March 2014, peaking at $1.39 in May this year.
They've risen 11 per cent since the start of the year.