Mighty River fraudsters to be sentenced

NZ Newswire
24/05/2016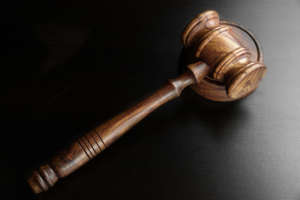 An engineer and his estranged wife are due to be sentenced over defrauding Mighty River Power of more than $2 million.
Paul Kenneth Rose and Jane Rose were found guilty in March of a combined 17 charges that related to an elaborate scheme to extract money from the power company.
The Crown argued Paul Rose, an employee at the company's Southdown power station in Auckland, had set up a series of companies in Mrs Rose's name to avoid being detected.
He then used the companies to invoice Mighty River - a state-owned company at the time - for goods at inflated prices, drawing payments of about $2.2m between 2006 and 2012.
Mr Rose was found guilty of nine out of 10 charges of obtaining by deception, while Mrs Rose was found guilty of eight of the same charges for helping him from 2010 onwards.
The pair will be sentenced at the High Court in Auckland on Wednesday.