Military helps move 140 patients

NZ Newswire
12/06/2016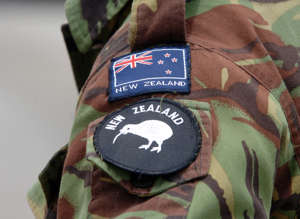 © SNPA / Ross Setford New Zealand Army monogrammed badge and flag on sleeve of deployed defence force The New Zealand Defence Force is helping to move 140 patients with an average age of 85 years from Princess Margaret Hospital to new facilities at Burwood Hospital in Christchurch.
More than 15,000 people turned up to look at Burwood Hospital's new 230-bed facilities for care of older people when an open day was held on May 29.
From Monday patients will be moved from Princess Margaret Hospital in Cashmere to Burwood in the east of the city.
"The plan is to move one ward at a time. We're estimating we will have to move the maximum possible number of patients; so that's 20 patients per ward, which is 140 patients altogether," said Dan Coward from Canterbury District Health Board.
Burnham-based medics of the NZDF are assisting and police have been consulted about the route.
Half of the Burwood Hospital's rooms are now single rooms, with the other half accommodating two beds. Rooms have TVs and wifi and each ward has communal dining areas for patients and family rooms.
There is also a new radiology department with an MRI, CT, two ultrasound rooms, fluoroscopy, and five general x-ray rooms.
A new outpatient department includes a blood collection service area.
Eastern Christchurch was badly affected by the 2011 earthquakes and there has been dissatisfaction with the recovery process there.
The Canterbury DHB lost 106 in-patient beds and had 200 buildings and 12,000 rooms damaged in the quakes. The redevelopment of Burwood and Christchurch hospitals has been estimated to cost about $650 million.