Millie Bobby Brown quits Twitter after being turned into an 'anti-gay' meme

The Independent
14/06/2018
© Provided by Independent Digital News & Media Limited Stranger Things star Millie Bobby Brown has quit Twitter after she was made the subject of a bizarre series of memes.
The 14-year-old actor appears to have left the social media platform in reaction to hundreds of posts that misattributed homophobic or racist comments to her. Brown has been a vocal advocate of LGBT+ rights for some time.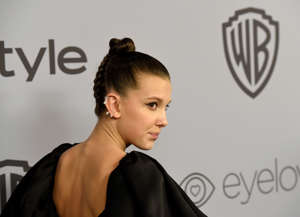 © AP Millie Bobby Brown arrives at the InStyle and Warner Bros. Golden Globes afterparty at the Beverly Hilton Hotel on Sunday, Jan. 7, 2018, in Beverly Hills, Calif. (Photo by Chris Pizzello/Invision/AP) According to Vulture, the meme was first shared by members of the LGBT+ community in an apparent attempt at satirical humour; however, the theme was quickly adopted by mainstream social media users. 

"For those of you unfamiliar: the joke here seems to be that it's so wildly out of character and unbelievable for Millie Bobby Brown to act violently or intolerant, presenting her as such makes people laugh," the Vulture reporter wrote.
Critics accused those sharing the memes of "bullying" Brown, while one person with the handle @thelovelessclub defended them, claiming: "It was made by the gays as pure satire and mock of [sic] people who are actually homophobic.

"And the entire idea and meme of mbb [Millie Bobby Brown] being homophobic originated from this iconic stan Twitter moment."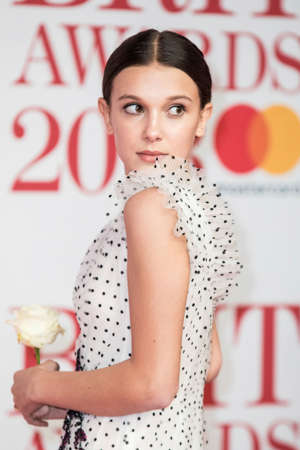 © AP Actress Millie Bobby Brown poses for photographers upon arrival at the Brit Awards 2018 in London, Wednesday, Feb. 21, 2018. (Photo by Vianney Le Caer/Invision/AP) The meme is similar to one started around three years ago when Twitter users added fake captions to Demi Lovato's Snapchats to make her appear fatphobic and ableist. 

The Independent has contacted a representative of Brown for comment.