Milner-Skudder fit for Hurricanes return

NZ Newswire
16/12/2016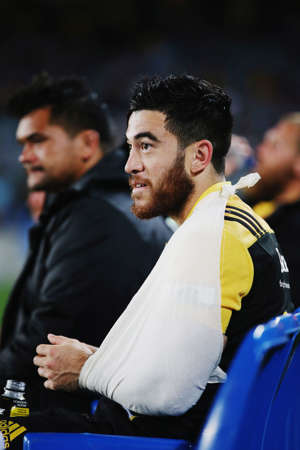 © Hannah Peters/Getty Images Nehe Milner-Skudder of the Hurricanes sits on the bench injured on March 11, 2016 in Auckland, New Zealand. All Blacks winger Nehe Milner-Skudder plans to take a full part in the Hurricanes' pre-season campaign, including an appearance at the Brisbane Global Tens tournament.
Milner-Skudder has spent the past nine months recovering from shoulder surgery which ruled him out of the Hurricanes' run to the Super Rugby title and the entire All Blacks season.
The 2015 World Cup star hopes to test his fitness during the Hurricanes' pre-season opener against the Blues in Auckland on February 4 before the inagurual Tens tournament a week later.
"My rehab went well and I've been really enjoying being back training with the squad during the pre-eason over the past few weeks," he said.
"To be honest I'm chomping at the bit to get back on the field."
The 25-year-old says the Tens tournament will be a good test of his speed and fitness given the amount of space expected to be on offer for players.