Minister shies away from too-hard exam

NZ Newswire
19/09/2016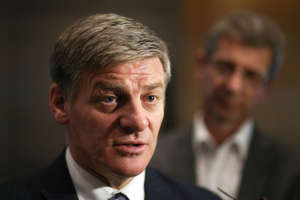 Students and teachers say last week's NCEA maths exam was too hard, and Finance Minister Bill English suspects it's more than he could handle.
The exam devastated students, who said they hadn't been taught how to work out answers to some of the questions.
Maths teachers intend laying an official complaint with exam authority NZQA.
Mr English was handed the exam sheet by media on Tuesday and challenged to have a go at the questions.
"I haven't had a look at it, but over the years I've seen a lot of student exams through my own kids," he said.
"I would be careful about putting myself to the test under media scrutiny."
Asked whether he felt he should be able to do the maths, seeing he's finance minister, Mr English replied: "Treasury has a lot of people who are good at algebra".