Ministers to join crowds at Fieldays

NZ Newswire
12/06/2016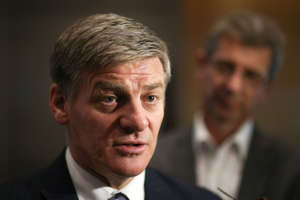 Fieldays at Mystery Creek near Hamilton this week is such a big event at least four ministers are attending on the first day.
Last year 126,000 people visited the annual farming and agricultural trade show and more than 320 members of national and international media registered to attend.
Fieldays contributed $142 million to the Waikato region, and $396m to the New Zealand economy, with more than a thousand exhibitors at 1400 sites.
Finance Minister Bill English is speaking at the opening ceremony on Wednesday and Economic Development Minister Steven Joyce, Primary Industries Minister Nathan Guy and his associate Jo Goodhew are at the event that day.
Paula Bennett, who has a range of portfolios, is scheduled to attend on Friday as is Health Minister Jonathan Coleman.
It's the largest agricultural trade show in the Southern Hemisphere and organisers say it's where town and country meet.
"People from all walks of life can come together and celebrate the industry that New Zealand has been built on," organisers say.
All the usual competitions are on again, including fencing and wood chopping, and eight finalists are competing to be the Rural Bachelor of the Year.