Missing boys found 'safe and well'

NZ Newswire
27/06/2016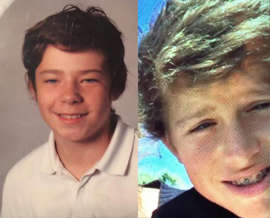 © NZ Police Jason SCott and James Webber.

Two 12-year-old boys who went missing in Christchurch have turned up safe and well.
James Webber and Jason Scott were found on Tuesday morning, a day after last being seen at Chisnallwood Intermediate school in the eastern suburbs.
Police are expected to release further details later in the day.