Mitch Evans 13th in GP2 season-opener

NZ Newswire
14/05/2016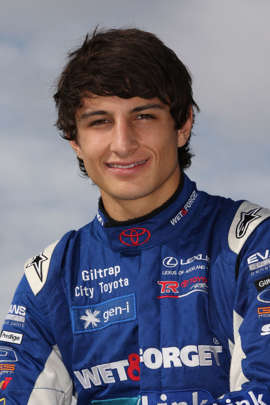 New Zealand driver Mitch Evans was never a threat in his first GP2 series race of the year in Barcelona, placing 13th.
Evans, who has switched to Spanish team Campos Racing for the 2016 series, finished 21.7 seconds behind French winner Norman Nato in the 37-lap feature race.
The 21-year-old made up a little ground after qualifying 18th. He was 15th quickest in practice.
Evans finished fourth and fifth overall in his two seasons with former team Russian Time. Last year he produced seven podium finishes, including two race wins, in the single-seater class.
The 26-lap sprint race is contested in Barcelona on Sunday.